Trees Unlimited | SYS Enterprises | Indiana & Kentucky Tree Services
A tree service contractor serving all of Kentucky and Indiana
Tree Removal Services
We strive to maintain the highest standards while exceeding client's expectations. Fair Quotes Reliable Communication and Service Fully Insured Check Our Photo Gallery
In The Business For Over 27 Years
We have a proven record of accomplishment in the tree services industry and are a reputable company in Charlestown, Indiana. We ensure that all projects are done to the highest standards with utmost professionalism.
Fully Insured For All Your Tree Care Needs
We are fully insured and aim to offer reliable tree removal services all throughout Southern Indiana & Metro Louisville. Contact us today for an estimate.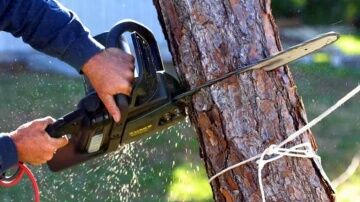 Looking for Tree Removal services in Southern Indiana or Metro Louisville? SYS Enterprises Tree Service has got you covered. We have been in business for over 27 years.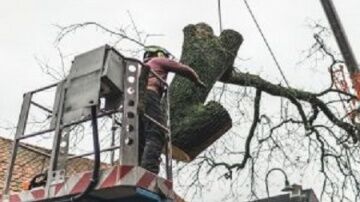 Offering Emergency Tree Removal Services in Southern Indiana & Metro Louisville Whether a tree was recently damaged by a storm or you realize that one is decaying and is about to come down, emergency tree removal can quickly become a must. …
Why Choose Us
We Are Passionate
Our competitive pricing and commitment to quality tree removal sets Sys Enterprises apart from the crowd. We are committed to excellent customer service. Our number one goal is to exceed your expectations as a tree service contractor.
Honest & Dependable
For us, honesty is the only policy and we strive to complete all projects with integrity, not just with our clients, but also our suppliers and contractors. With hundreds of successful projects under our belt, we are one of the most trusted tree contractors in Kentuckiana, IN. Our targeted approach to the tree removal concerns of our customers assures the highest level of client and tenant satisfaction.
We Are Always Improving
We commit ourselves to complete all projects within the timeline set with our clients. We use the best of technology and tools to ensure that all jobs are done quickly.
Who We Are?
Established in 1984. We have been in business for over 30 years. Although we cut down trees, we believe in conservation. We believe that by maintaining trees, whether thru trimming or removal, it creates a healthy environment for all.
Meet the Business Owner
Steve has always loved the outdoors. He strongly believes in taking care of what God has entrusted us with. He loves working in nature and helping to create an environment of beauty and peace. READ MORE
He runs one of the most professional tree companies in Southern Indiana, and has the best 3 man crew around, if you need something done that involves a tree I would recommend you give this man a call... He runs a drug free company and lives for God, and safety is there number one priority, not only for their selves but for the homeowners belongings as well.
Steven Shields
Best tree service I've ever used by far! Great work that was done safely, definitely can't complain.
Isaiah Schilt
They are the best tree service in Clark County!
Adeline Lamkin
Our promise as a tree removal contractor is to deliver professional expertise, exceptional customer service and quality tree removal services.
' : "; ?>