Expert Pruning Tips And Tricks For Your Apple Trees
Spring might be several months away, but it is wise to consider prepping for what you must do for fruit trees in advance to help them be ready. We will share some tips and tricks for pruning your apple trees, which will ensure it produces healthy fruits.
Mitigating upright growth is one of the early spring tree-pruning practices worth doing for your apple trees. While it might sound peculiar and defeating, encourage horizontal instead of vertical growth stimulates better fruiting.
Here are some extra tips:
• When pruning the trees, they should be narrower at the top and broader at the bottom. It makes room for better light distribution.
• Avoid chopping the branches away; instead, try to simplify their look so that you have less to do to ensure your apple trees exude character.
• It is best to leave a bit of a stump when making the cuts. It allows the weaker growing shoots to pop out with relative ease; thus, they will shoot fruit faster (within a season or two).
• You must remove the taller and established limbs on the top of the trees while also get rid of the older and upright branches. They have had their run and are unlikely to fruit as expected. Moreover, by doing this, you will mitigate the chances of a tree being crowded. It also will make room for more light distribution, allowing it to peer through the spaces and reach between the branches.
• Take note of the branches that impede your reach, cutting them down to create sufficient access to the fruiting branches without breaking others accidentally. It is a process we refer to as "window opening". It is meant to leave some room for you to reach the fruits when it's harvest time. Therefore, window opening is essential when pruning your apple trees to give them character, maximize light penetration, and encourage better fruiting.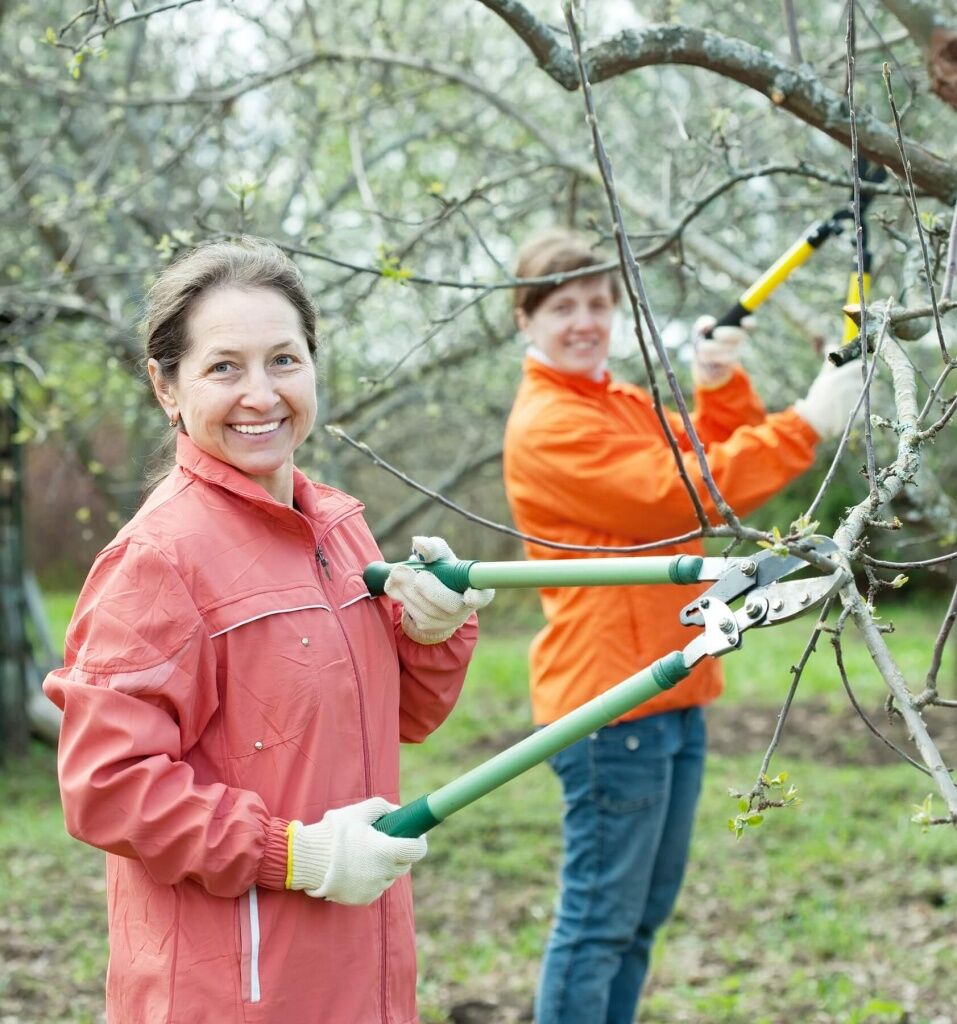 SYS Enterprises have different ways or styles of pruning trees. While their approaches might differ, they all adhere to the basic principles of allowing more air and light into the tree. As such, you should expect the job to be done professionally.
While we share some apple tree pruning tips and tricks, we know that not everyone will be confident about doing this on their own. If you believe your appl trees are better off getting the care they need from the specialists, we are a call away. Get in touch with us at [phone] and find out more about how we can help.
For more information on how https://www.systreeservice.com/ can help you with tips and Tricks from a Local Tree Service Specialist on Pruning Apple Trees, please contact us at (502) 724-6950, or visit us here:
Trees Unlimited | SYS Enterprises | Indiana & Kentucky Tree Services
8808 Stoney Point Road Charlestown, Indiana 47111